Estimated reading time:
6
minutes
One of my core goals in setting up Aibl is making technology as understandable, to as many people as possible.
This opening article on Digital Transformation aims to help strategic thinkers in any organisation avoid tripping over unhelpful definitions and market assertions.
You might be an owner, founder, board member, executive team member, or a team of people responsible for looking at this topic. No matter your role, I hope this blog helps dispel confusion and aids your ability to begin asking more critical questions.
the challenge
With so many buzzwords being thrown around these days, the potential for multiple meanings and subsequent misunderstanding is vast.
They come thick and fast – the 'e-'whatever, the 'i-'whatever, and not forgetting the ubiquitous cloud, whose overuse continues even today.
The latest buzzword popping up everywhere is: Digital Transformation.
Confusion around digital transformation is so great, I often observe misinterpretations, or worse, misrepresentations. The negative ramification is the confusion often results in the ill-informed hype that digital transformation only delivers fragmented solutions, misled technology strategies and overall frustration.
When it comes to digital transformation, the most important thing to understand from the outset is that doesn't arrive neatly packaged in a box. It is not a product, software, service, or anything you can buy. Digital transformation goes beyond such simple notions.
the definition of digital transformation
Digital transformation is about enabling the entire organisation to unlock new growth opportunities in their respective markets through a clear digital strategy. The strategy comes from the top with primary objectives of capturing new value and creating a competitive advantage.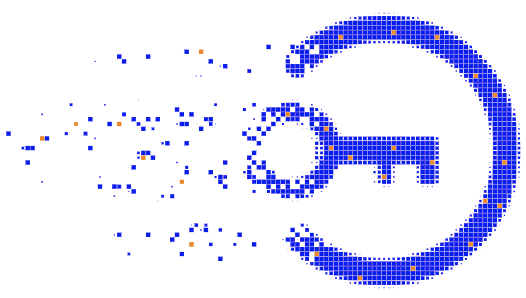 key takeaway
Digital transformation creates value through better customer experiences. Underpinning this is digital technology driving organisational systems, processes and culture.
"Digital transformation creates value through better customer experiences. Underpinning this is digital technology driving organisational systems, processes and culture."
marketing confusion
Digital transformation is a term often misused by marketers, detracting from the intended meaning. Marketing statements frequently align digital transformation with product, software or service sales and may include terminology such as:
This product is an essential part of your digital transformation journey.
This software enables digital transformation.
This service in your organisation delivers digital transformation.
Digital transformation is clearly being used to justify the respective sale. This can trap an organisation into the unhelpful thinking that a purchase is their digital journey.
the digital organisation
Digital is another term imbued with diverse meanings, viewed from a variety of perspectives. Though none of the viewpoints or definitions are necessarily incorrect, any or all of them can be harmful when a corresponding purchase is isolated from an organisation's digital strategy.
As an example, the purchasing of products, software or services may enable digitisation or digitalisation to occur. But these purchases and actions, without a connection to a core strategy, are standalone.
digitisation
is moving paper, or the physical, to digital
e.g. scanning a paper invoice and saving the digital version to your computer
digitalisation
leverages digitisation to improve the operational process
e.g. adding a defined workflow to something previously made digital, to automate or speed up processing
So, while tools will play a part in the process, specific tools are not the answer in isolation. They may indeed form part of the end solution, but alone, like ingredients, are not the whole solution. To give an analogy, if you were to dismantle a watch, the parts do not tell the time. You need all the parts assembled in their unique context to tell the time.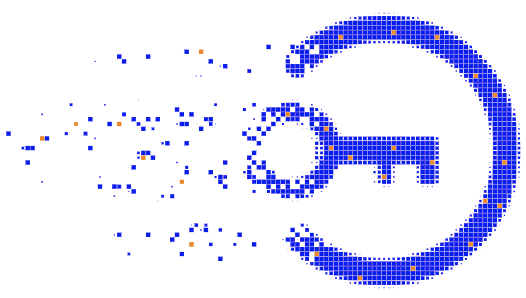 key takeaway
Digital transformation is not a box product.
efficiency thinking
One of the primary failures I see in organisations trying to transform digitally is the notion of efficiency thinking. Tying that into the tool's discussion, it is the act of taking a part of the organisation, then updating or replacing systems and tools with the latest digital options.
Some benefits and speed accomplishments occur, and everyone feels good about the change. Money well spent? Perhaps not. The outcome is that with the change, efficiency thinking is believed to be, even mistaken for, digital transformation.
"An efficient organisation is not necessarily a competitive organisation."
You may have the most efficient organisation in the world, but if your customer has a hard time engaging you, then the efficiency is worthless. Furthermore, if the efficiency is isolated from the digital strategy, the effort may well be misguided and lead to worse performance in the long run.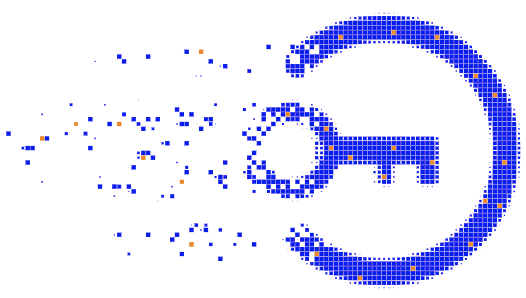 key takeaway
Efficiency is essential, but needs to occur as part of the organisation's digital strategy.
Choosing toolsets is a topic in itself. However, I thought it might be helpful to provide some initial thoughts, especially given they always come up in conversation.
The important reminder is that the choice of toolsets should occur once the organisation's digital strategy is in place. Toolsets are precisely that, a tool. The purchase decision should occur in light of their capability to deliver the end goal.
Two questions require consideration when evaluating tools. With the customer experience in mind, these questions can help identify any gaps that may exist:
Using our current technology investments, can they provide the functionality we require?
Are there new tools or platforms we can use, which will provide better customer experiences?
Many organisations have tools that are capable yet completely underutilised. Others cling to the old tools they know, without understanding the benefits newer tools might help them achieve.
an unlikely toolset
If you think about Social Media, it was invented to bring people together, but more so in the social context. Its design parameters did not include it being a helpdesk tool.
However, in the effort to provide a real-world example of thinking outside the square, we now commonly see customer engagement solutions utilising Social Media.
Organisations are no longer deciding that we should only call a phone number. Instead, we are presently witnessing reimagined customer service and reshaped organisational processes matching themselves to the consumers' location.
When you eventually get to the stage where customer engagement solution reviews take place, here is a plausible idea:
Take your customer engagement to where the masses are, using tools that are readily available in the marketplace.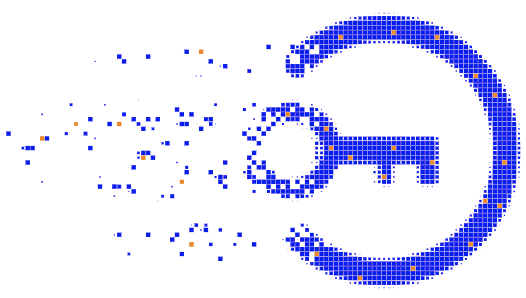 key takeaway
When considering toolsets, look beyond the traditional industry tools. Review them in their ability to engage your customers and enable your internal operations.
linking digital to the customer
"The goal of digital transformation is to change the way business has been done, and it may even mean inventing new paradigms not yet before done."
Digital transformation is about examining the whole organisation from employee experience, systems, operations and customer experience. Everything is questioned well beyond efficiency. How decision-making can be improved, where data comes from, how your customers can experience your brand in a faster, more personal way.
At this juncture, this is where all the mainstream examples come in, like Netflix that disrupted the physical video stores. Or Airbnb who disrupted the bricks and mortar hotel experience, and the host of usual suspects receiving consistently high references adnauseum.
an aussie example
I have enjoyed following the traditional business we know as Australia Post and their digital transformation. Talk about a company with the odds stacked against them. It wasn't so long ago that people were stating that they will be out of business soon, snail mail is dead, etc. They did not give up and are a great example of a company that has disrupted themselves.
Today, we all order online, and through the Australia Post app, or website, you can have Parcel Lockers and Virtual Post Boxes as to one small example from their range of new services. If you read their website, they state "Home isn't your only delivery address." You and I are front and centre with what they are delivering, no pun intended.
They have addressed the most significant pain we face as consumers:
The old experience, with tongue in cheek: you order online, and your package delivery ends up at the wrong front door, or worse, it's stolen. Best case, there is a card left at your front door. Now you need to get time off work so that you can enjoy a long queue at the post office to get your package.
The new experience is far improved. Not only can you configure a better delivery location from the comfort of your mobile device, but you also get access to your delivery location 24-hours a day. Simple.
The updated delivery experience is an excellent example of redesigning an old system and process around the desired customer experience.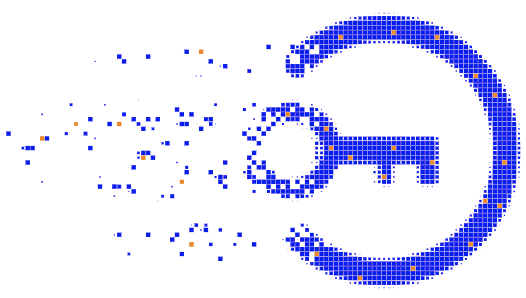 key takeaway
Digital transformation is about great customer experiences. Efficiency thinking comes into play when designing everything else to support that exceptional experience.
Important points to recognise:
Your unique organisational context is vital
There is no silver bullet
Digital transformation and technology, as an umbrella term, go together. The encouragement is to rethink your organisational model and throw tradition out of the window. It must always start with and involve the CEO and exec team, but it can't stop there. Seek out your employees, suppliers, customers and even the wider-industry or other industries for fresh ideas.
There are many ways to approach digital transformation, but at the outset, I hope you now realise that successful digital transformation first requires a digital strategy. It encompasses the entire organisation and is far from a point solution in isolation.
Your digital transformation journey may be quite simple, or it may involve a course through multiple initiatives. It should not start with shiny tools and the fleeting hope of a miracle. Through customer-driven strategic thinking, reimaging and applied judgement, there is an inspiring journey ahead.
The challenge will test your knowledge of your organisation, your market, and how intimately you understand the problems that need to be solved.
A problem well stated is a problem half-solved.